Lidia - Day 29 - Thursday, December 26, 2019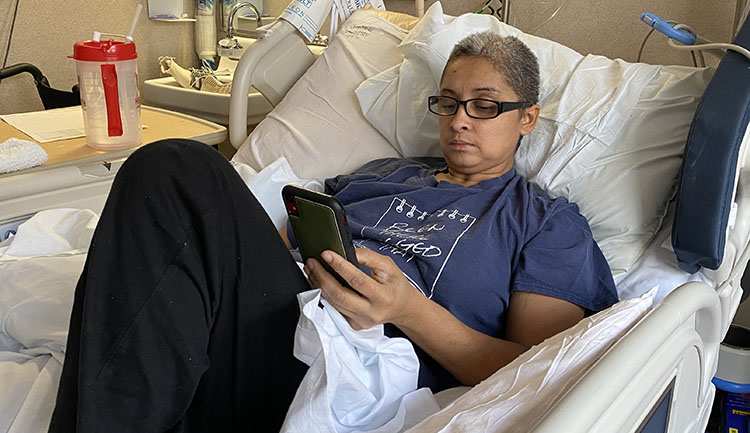 Lidia - Day 29 - Thursday, December 26, 2019
Highlights
Rehab
Appetite
Exercise
Bathroom Remodel
Visitors
Song of the Day
Rehab
Occupational Therapy - 7:30 am (45 min)
Breakfast Club - 8:15
Occupational Therapy - 9:00 am (45 min)
Physical Therapy - 9:45 am (45 min)
Speech Therapy - 11:15 am (45 min)
Lunch at the Cool Kids Table - 12:00 pm
Physical Therapy - 2:30 pm (45 min)
Appetite
Lidia is getting her appetite back. Now that she hasn't been being fed with the feeding tube down her nose (I still wish I had a video of them taking it out), her appetite is getting better and better each day. This morning she had blueberries as part of her meal it was cute to see her pucker up as she bit into them. You would think that by her reaction that she would stop, but she kept going.
Exercise and Therapy
Throughout the day with our different sessions of therapy, we worked on the right arm. We did standing exercises. We did walking exercises. We did balancing exercises. We did exercises of getting in and out of bed.
Bathroom Remodel
As the date for Lidia coming home gets closer and closer, I get more worried that the house won't be ready for a wheelchair. So, I called one of our friends who helped us finish the basement last winter and asked him to come and look at our bathroom. One of the problems with our bathroom is that Lidia's wheelchair will not fit through the door. There is no way we can get Lidia into our current shower. So, Cisco came over to take some measurements. Things that we discussed are the following
Two doors within the bathroom to be widened.
Take out existing walk-in shower and move the toilet to where the current shower is.
Add a smaller bathtub to where the current toilet is.
Replace the current jetted tub with a larger functional shower.
We have a backup bathroom that we need to add grab bars that will allow Lidia to take care of business while the master bathroom is being worked on.
Visitors
The kids came by to visit today.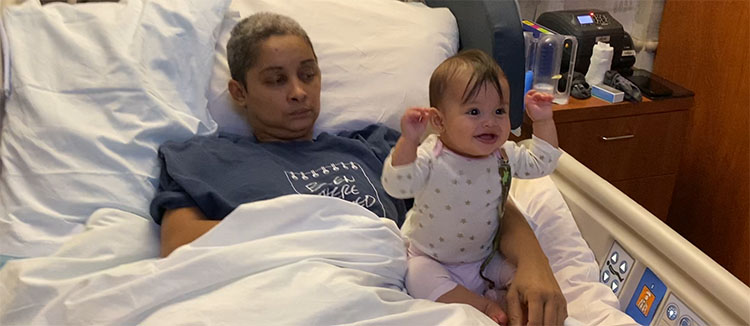 Song of the Day
It surprised me a little bit to find this song on Lidia's playlist. This is something that I would listen to. Maybe this was a song that I added to the list. I can't really remember if I did or not. Anyway, it is a good song.
Add comment