Lidia - Day 4 - Sunday, December 1, 2019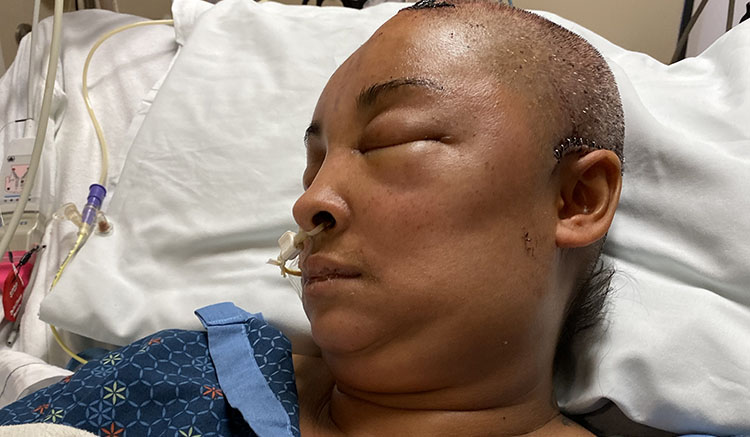 Lidia - Day 4 - Sunday, December 1, 2019
Highlights
Physical Therapy
Taking a Breath
All head tubes are out
Patience
Physical Therapy
We had a 30 minutes therapy session today. Not much to it. They came in to get her moving. Arms and legs. Her left hand side is tight and they showed me how to help by stretching her calf by pulling the top of her foot towards her head slowly. They also showed me how to hold her arm to stretch it out without pulling it out of it's socket.
Taking a Breath
She had her breathing tube taken out today. She is breathing 100% on her own. She doesn't even have supplemental oxygen.
All Head Tubes Are Out
The only tube we have now it the feeding tube. I got bored and counted. She has 65 staples.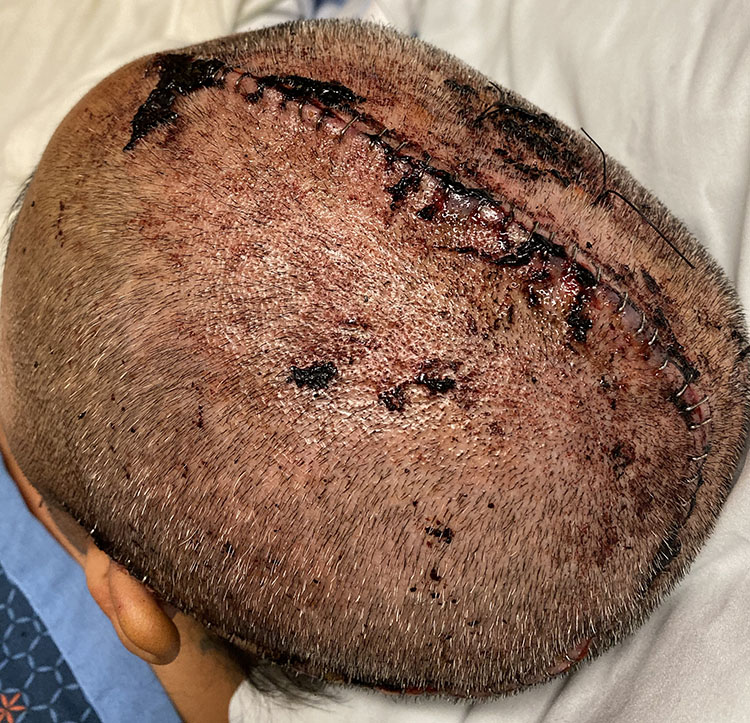 Patience
I was hoping that maybe we would get her to talk now that she had her breathing tube taken out. Unfortunatley, she hasn't spoken. I don't think it has really sunk in how fortunate we are to have Lidia still with us. Also, I don't think that it has sunk in at how much further we have to go. I don't see the light at the end of the tunnel yet.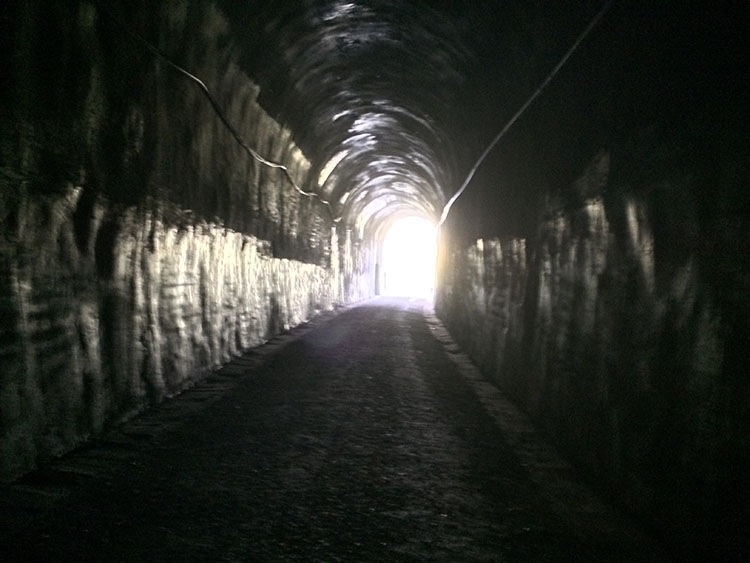 About This Picture: This is the Snoqualmie Tunnel in the state of Washington. The tunnel is part of an abandoned railroad and is 2.253 miles long. While in the middle, you cannot see the ends of the tunnel. Without a flashlight it is pitch black. Lidia and I hiked this tunnel and took this picture on the weekend of International Geocaching Day in August of 2014. We call this the Tunnel of Light.
Add comment