Lidia - Day 43, Thursday, January 9, 2020
Lidia - Day 43, Thursday, January 9, 2020
Highlights
The couch has been delivered
Old Couch
Walmart
The Couch Has Been Delivered
Last night, I spent the good part of the evening rearranging our living room to make room for the couch. I have a lot of things that I don't have a place for. It looks like some things will be going into storage.
On our last day of Physical Therapy while in the Medical Rehab at the University of Utah Hospital, they took us to RC Willey Furniture Store to some real-life Physical Therapy and Occupational Therapy. While we were there, Lidia picked out a new couch that would allow her to relax and be comfortable.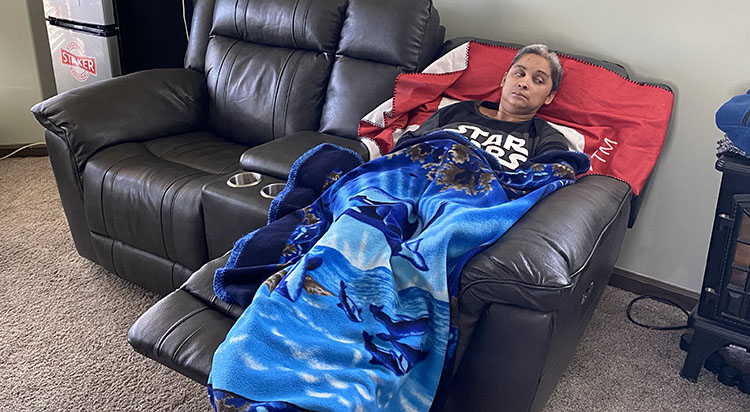 Now the couch sits in our living quarters next to my computer work station and mini-fridge.
Old Couch
Due to its size, we were forced to remove our old couch. It would not allow Lidia to navigate around with the wheelchair. It is sitting in our garage at the moment. I asked Lidia what she would like to do with it. We either find it a new home or donate it to a local charity. If anybody wants a dark brown couch in the shape of a V or L, you are free to come by and pick it up. I'll even help you load it your truck or trailer.
Walmart
We went to Walmart today and used our Rock Star parking pass. Lidia did awesomely. We used a taller step so that she could get in and out of the jeep easier. Lidia has a thing for fruit, so we got some fruit for her to munch on. My only complaint is that there is no shopping cart or basket that is wheelchair compatible so we loaded Lidia's lap full of things like milk, applesauce, fruit, crackers, and cheese. Her lap isn't big enough.
Add comment